Diagnostic procedures
---
IOL Master – noncontact, sophisticated, up-to-date and most precise way to determine refractive power of intraocular lenses (IOL) for cataract surgery.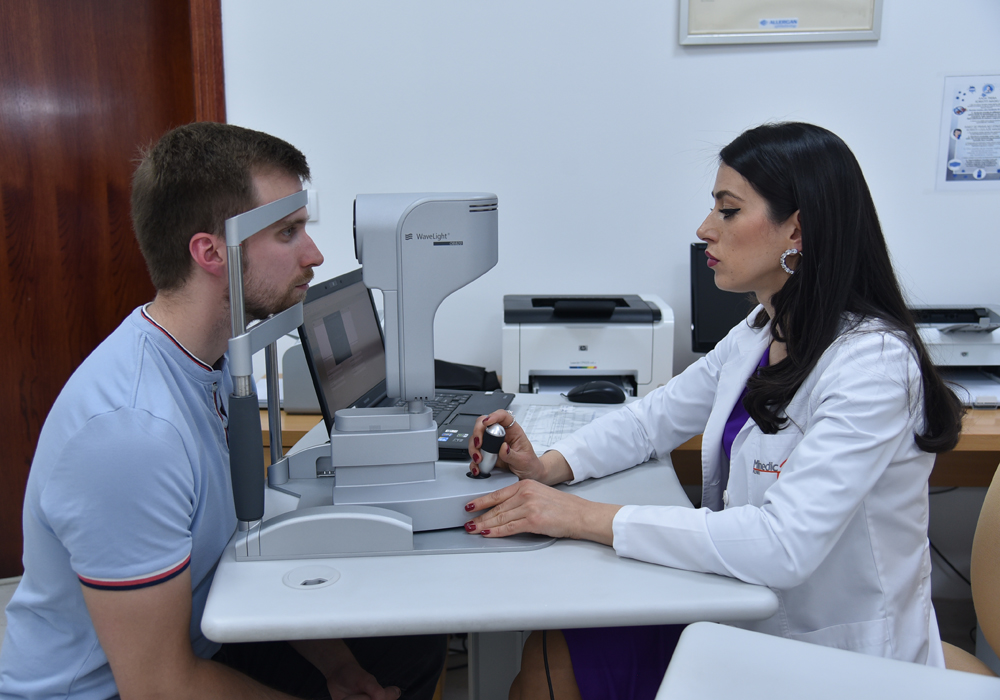 CVP – computerized visual field test- Diagnostical procedure irreplaceable in detection and follow-up of the eye diseases like glaucoma or in neurological diseases. It is noninvasive method which gives variety of information about the eye sight condition in a short period of time.
ALLEGRO OCULYZER – Modern 3D tomography of the interior segment of the eye particularly cornia ( keratometri, chymetri, topography etc.) irreplaceable in gathering of data unnecessary in refractive surgery (examer laser). It is also possible to follow progression of pathology related to ocular lense for example development of cataract. Characteristics of the interior eye chamber and iridocorneal angle related to glaucoma pathology are standard finding.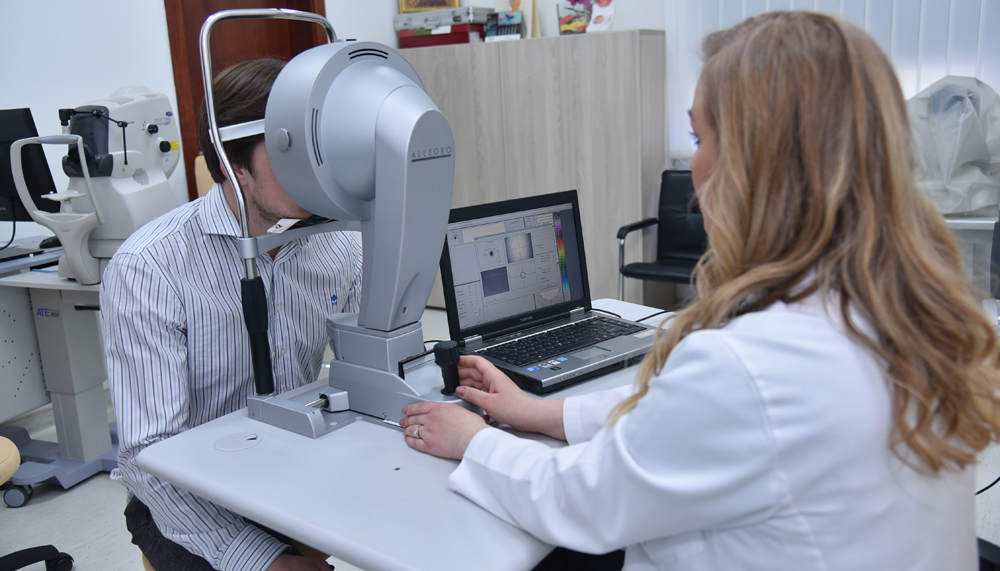 DRI OCT Triton - State-of-the-art optical coherent tomography is a modern diagnostic procedure of great importance for examination of the posterior segment of the eye, especially maculae luteae. Retinal diseases especially the macular ones are the best visualized in this way.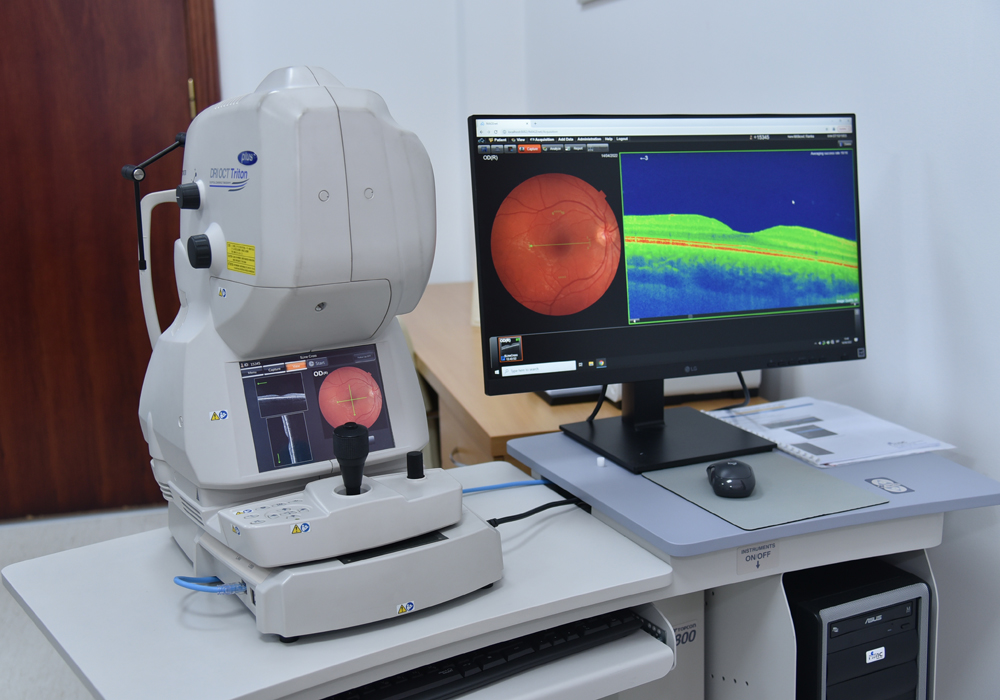 A-SCAN – Ultrasound of the eye, measurement of the eye in the local anesthesia with eye drops necessary for preparation before the cataract surgery (PHACO) in sense of determination of IOL dioptric power.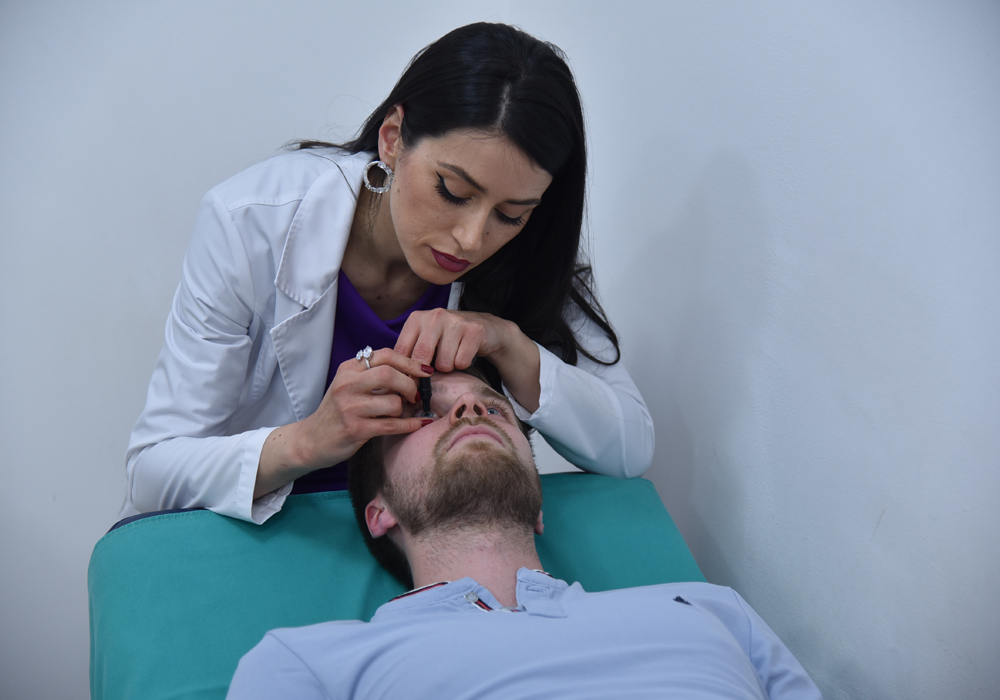 B-SCAN – Ultrasound of the eye which gives us linear section 2D images of the eye of full depth from interior to posterior segment. In this way we can visualize almost all ocular structures and tissues including whole vitreous and retina. This is irreplaceable method in the circumstances when deeper structure cannot be clearly seen on the biomicroscope because, for example mature cataract or vitreal bleeding.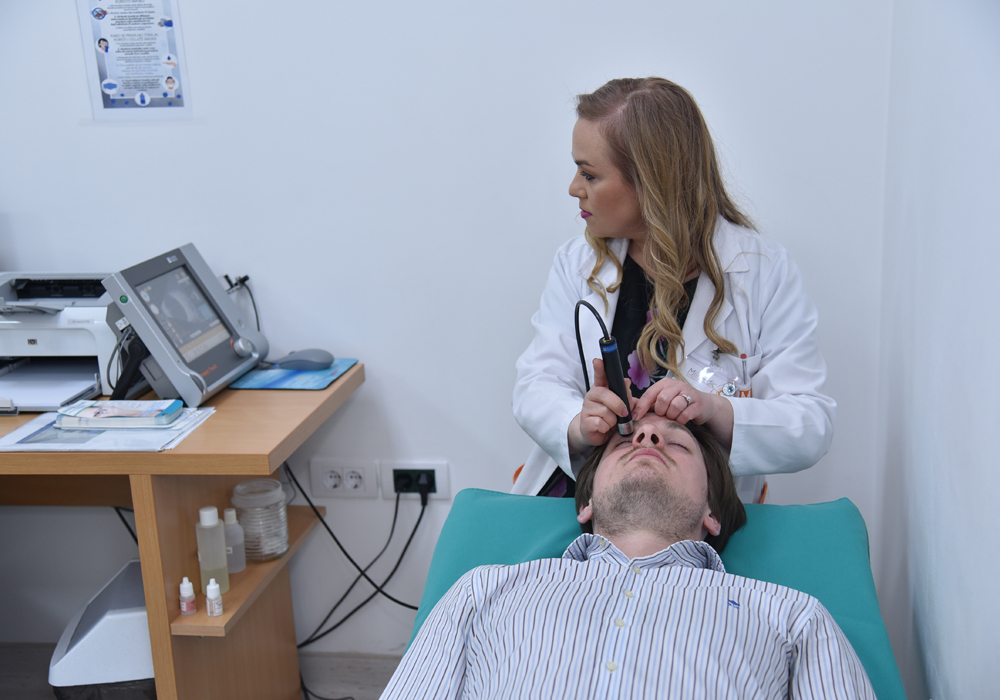 ARK – Automatic kerato-refractometry is the method of measuring important parametres of the eye in a way of refractional and keratometric values